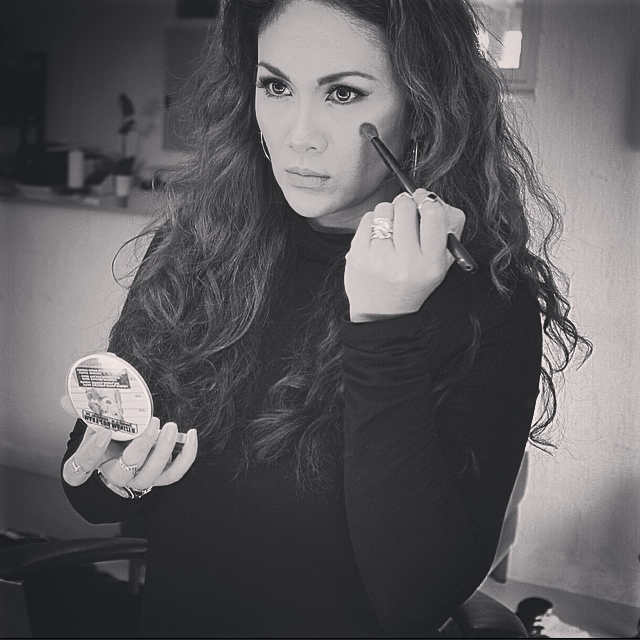 Hello lovelies!
Makeup is my passion. For me everyone is beautiful and makeup enhances it even more.
I am a professional makeup artist and hair stylist and works with clients from different parts of the world. I do a lot of bridal makeup and hair and even the entourage.
I went to the best International makeup academy in Copenhagen. I work with professional models, experienced backstage and be part of a team in the industry, like at fashion shows, tv and photo shoots.
I am also a certified hair extensionist from the best hair academy in London.
-Gertrudes
My exciting and unforgettable experiences inside the beauty and the fashion world.
-Recently working with brides from all over the world.
-Red Bull Photography 2019- makeup on singer Reem (X-Factor 2016 finalist). (06/2019)
-99° Concept and Design Agency- DIAMANT photo shoot. (04/2019)
-UCORP TV France- EUROPCAR film shooting. (12/2017)
-Daniel Wellington watch- bloggers and influencers on social media. (05/2017)
-NARS Master Class with Nars Scandinavia. (04/2017)
-Bobbi Brown Master Class at Nicci Welsh United Makeup Academy. (02/2017)
-Certified Hair Extensions Technician at The London Hair Academy in London England. (12/2016)
-MAC Master Class with MAC Cosmetics Nordics. (11/2016)
-NYX Master Class with NYX Cosmetics Nordics. (11/2016)
-Assisted in makeup for a hair fashion show by Creademic. (09/2016)
-Assisted hairstyling for a Danish reality TV show- 'Dagens Mand'. (07/2016)
-Hair extension course by braiding and sewing. Stil Design. (06/2016)
-Freelance Beauty Advisor. Loréal Paris cosmetics and Maybelline New York. (04-09/2016)
-Assisted for the look book for Carmakoma plus-size designer clothes for women. (03/2016)
-Master Class with celebrity makeup artist Nicci Welsh in cooperation with Sisley Paris. (03/2016)
-Hair Up Do Course by Önder Kilic. (02/2016)
-Seminar for professional hair and hijab styling by Sengül Essiz. (01/2016)
-NARS Cosmetics in Sephora Illum Copenhagen. (12/2015)
-Assisted for the cover and spread of Woman Magazine. (12/2015)
-Assisted for the look book for Carmakoma plus-size designer clothes for women. (12/2015)
-Assisted at Laugenes Fashion show and backstage. (11/2015)
-Nicci Welsh United Makeup Academy (09/2015)